Pelling Hotels Ladakh House
If you are searching for Pelling hotels then Ladakh House is perfect choice. In Pelling you will find many hotels but very few hotels located at Upper Pelling. Firstly, tourist should know Pelling is a small village and Pelling is divided in three areas. The areas are Upper Pelling, middle Pelling and lower Pelling.  Secondly, upper Pelling is the most important area of Pelling  and Kanchenjunga view from upper Pelling is excellent. Above all, upper Pelling is the most prime area because all the government facilities are in upper Pelling. Most importantly, Police Station, Bank, ATM and restaurant lies at Upper Pelling. The entire tourist wants to stay at upper Pelling hotels due to all the facilities and Kanchenjunga view from hotel.
Ladakh House being one of the most popular hotels in Upper Pelling. In pelling tourist always wants to stay at Upper pelling near helipad area. Ladakh House Located in Upper pelling just opposite of Police station .Ladakh House one of the heritage hotel in Pelling. If you want to enjoy beautiful views of Mt. Kanchenjunga and the whole Himalayan range Ladakh House is perfect. Centrally located in Pelling, hotel is close to a number of important destinations like helipad, monestry at a walking distance.
No of Rooms at Ladakh house
All 10 rooms are stylishly planned keeping your greatest comfort in mind, be it huge windows for a spectacular view. These rooms in Pelling are equipped with a satellite TV, tea/coffee maker, and a seating area. Each private bathroom at our Pelling hotel includes a shower and free toiletries. The rooms are well-maintained, ventilated and clean. Guests can also ask for for terrace bonfire and expend a excellence evening with friends and family around it. If you are visiting Pelling first time and are looking forward to explore Pelling , you can easily book our hotel over phone or using our website. We will keep your room in Pelling and will also offer you our other hotels at Gangtok , Darjeeling, Kalimpong.
Middle Pelling Hotels
Middle Pelling is just below upper Pelling. Firstly,  hotels at middle Pelling are non view hotels and far away from prime location. Secondly, tourists are not inserted about middle Pelling due to location. Thirdly, when all the upper Pelling  hotels are full then tourist consider about middle Pelling.
Hotels in Pelling Mesmerizing Surroundings
If you want to smell fresh oxygen, want to play with cloud surround your room. Seat a cup of coffee at balcony and want magnificent views of the enchanting mountains, The Kanchanjanga. Then you are in right place. Pelling is such a place from where you can get those all together.  Ladakh House on of the nostalgic destination for mountain lover.  Ladakh house is very near to Helipad are on a footsteps. Obstacles free views makes us one of heritage and nostalgic destination at Pelling.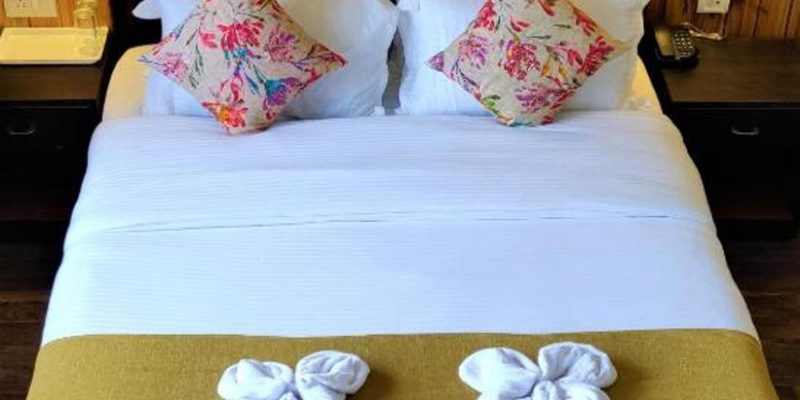 Ladhak House always try to provide your comfort for living. So we have Two types of accommodation.
Having all the facilities you want with double and triple bedded .
Having all the facilities you want with double bedded and extra spaces.
Kunphan, deliver you most delicious foods.
Hotels in Pelling Our Testimonial

Pellentesque habitant morbi tristique senectus et netus.